Navigating the Process.
Your Trusted Advocates.
Purchasing a home is one of the biggest financial investments you will ever make. It can be exciting, and also stressful. As a skilled negotiator, we will walk you through making the right offer, and navigating everything from inspection to closing. As your buyer's agent, I will be your advocate every step of the way.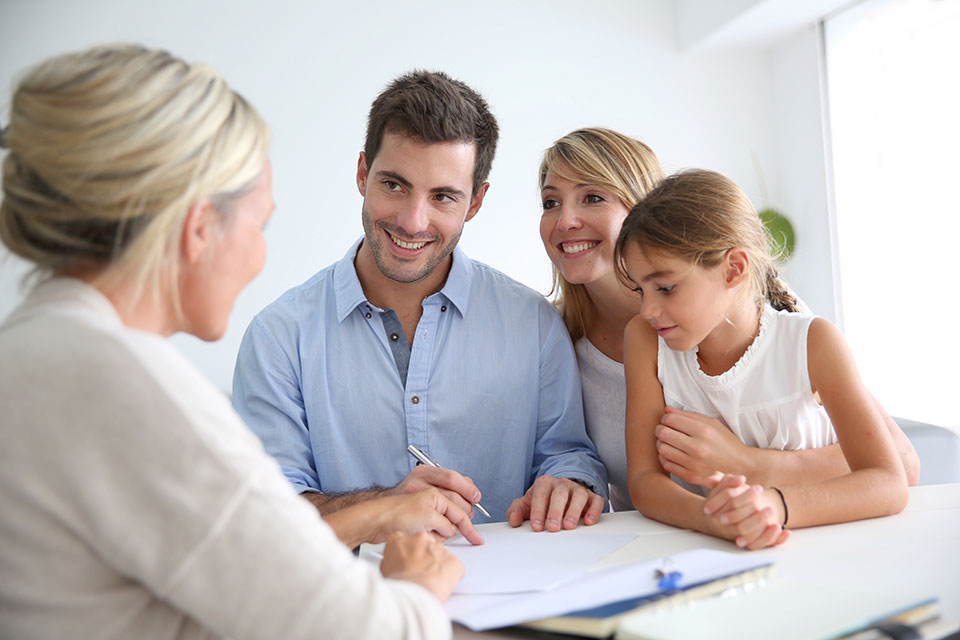 Get Your Search On.
Download the Millions Mapped app and search anywhere, anytime.
We Provide The Extras.
Do You Need People?
From contractors to interior designers, mortgage brokers to insurance agents, baseball sign-ups to dog-sitters, I have a trusted network of partners who can help with anything and everything as it relates to purchasing a new home in Metro Atlanta and all surrounding areas! We will even take care of those menial tasks, such as meeting the cable guy, or the movers to deliver your furniture. We are here to help!
Our Approach
Your Home Search
Discover
Buyer Consult
It's important we sit down for a brief meeting to help me learn about you; your goals for your real estate investment, both short term and, something that is often overlooked, your long-term goals. Now is the time to plan for hte future, especially if you are a first-time home buyer. It is also equally as important for you to learn how I work and what to expect. Let's get together and start the journey.
Identify
Wants, Needs, Financials
Unless you are paying cash, we encourage you to sit down with an experienced mortgage representative to discuss your mortgage options. Too many lenders pigeonhole buyers into a single type of loan. The loan you choose needs to be in alignment with your overall goals which we review during our buyer consultation.
Search
Online & On The Road
We combine cutting edge technology with unsurpassed local knowledge to identify and objectively evaluate every propert thay meets your criteria. We personalize showings around your schedule. We accompany you on every propert tour and point out both positive attributes and potential problems.
Analysis
Comparison Research
Once you find your home, we will provide an analysis for you of the recent market activity to help you understand the values and assist you in developing a strategy for success. We factor in many elements, including the market climate (is it a buyer's market or seller's market), and review as many details as possible in order to make your offer the most attractive to the seller.
Offer
Pricing Strategy
Negotiating the most favorable terms regarding possession, property repairs, closing fees and personal property can be just as important as the price. In fact, the benefits of our expert negotiation can often be one of the most significant services we offer.
Once accepted, there are numerous, vital timelines and details we will orchestrate. Earnest money, inspections, mortgage processing, and appraisals, just to name a few!
Closing
Celebrate
We finally did it. Your sale is complete. The transaction is closed! And, you are still not done with us!
When you work with us you become a client of ours for life. We want you to be as happy about your home years from now as you were on the day oyou moved in. We are there for any questions that may come up in the home. Home warranties claims, tax planning, and helping clients determine the feasibility of a home expansion, are all examples of assistance we are able to provide long after the sale is done.
Estimate Your Monthly Payment
Testimonials
" I can not begin to explain how grateful I am to Team ROLO in helping me with selling my house. I live out of state and Rolo went above and beyond with everything involved with the sale of my home in Ga. Selling a home out of state is not easy but with Rolo, he made the whole process a smooth transition and was always ready to help with any situation that came up. He is not just a realtor, he is truly a genuine and caring person who became a friend and part of my family. We highly recommend him! Thank you so much Rolo for all your hard work. "
- Richy Habibi
" Rolo's team helped us sell our house and then find another house across town. We have 2 small kids and he was always patient and helpful when we had to drag the kids with us while house hunting. We loved how professional and honest Rolo was and always felt he had our best interests in mind. He also did a lot of work to arrange for us to close on both houses on the same day and always made sure things went smoothly. When we ran into a few small issues along the way he helped us navigate and get everything back on track. We highly recommend Team ROLO to anyone looking to buy or sell, we had a great experience working with him! :-) "
- Jason & Julie Baggs
" Rolando is very experienced. He has an entire team of professionals to help with any buying or selling transactions. He is passionate, caring, and skilled with taking you and your family through one of the most stressful experience. I highly recommend Rolando. "
- Naomi Stewart Day
" Rolando provides excellent service and attention to detail. It is evident that he cares dearly for each client and has their best interest in mind. "
- Richard Petty
" Rolando is a great, bilingual realtor because he really cares about each one of his clients. He's easy-going, but very knowledgable about the Atlanta area and negotiating the best deal for his clients. Highly recommended! "
- Kevin Yancy
" My husband and I worked with Rolando to sell our house. He did an excellent job working with the buyer's agents and was quick to respond with questions they had. I would recommend him to anyone looking to sell a house. "
- Jason Borge & Mike Walters
" Rolo did an excellent job. He helped us to find the home we were looking for. He is very honest, prompt and gave us the process, timeline so clearly and followed up closely. It was a great pleasure to work with Rolo. I will highly recommend him for your dream home. "
- Devi & Selva Kumar
" Rolando even helped with the sale of our home in Orlando! He's awesome! "
- Rodney Cartwright
" We looked for a long time for a realtor before we found Rolo. He found us what we wanted and was extremely wonderful after we found the house. Any realtor can show you homes, but going the extra mile with all the details after it was found, responding to questions, knowing the answers, finding them when he didn't know them, contacting the other agent, getting us more than we ever wanted after the inspection and at the closing table...I could go on and on. Rolo's team is impressive to say the least. And he is a great guy and a pleasure to be around through the process. "
- Brian & Kelly Morris
" Rolo and his team made the selling of our home a truly efficient and seamless process. He came to our first meeting enthusiastic and well prepared, and every interaction we had with him after that was the same. He proposed an efficient sale process, arranged for excellent quality photographs and marketing materials, gave us good and thoughtfully critical advice on preparing the house. His selling recommendations were extremely helpful and helped us get the house under contract within two weeks of being on the market. We were so pleased with the way team Rolo expedited our process and demonstrated great team work to get things done. Throughout the entire process, Rolo took the necessary time and care when it came to checking on any questions we had. We deeply appreciate the patience, professionalism, and kindness that was shown to us. Team Rolo made our first home selling process as stress free as it could be and for that we are forever thankful. "
- Lilia & Slava Coropceanu
" Rolo is such a professional and wonderful person!!! It truly is a pleasure working with him!!!! "
- Yessica
" Rolo is very prompt, honest and highly skilled. He chart out the process and plan rightly. He negotiates, follow up and document nicely. I will highly recommend Rolo for any new buyers. "
- Devi and Selva Shanmuganathan
" Dear Neighbors, We interviewed a few different name brand realty companies and felt very comfortable with Rolando Flores and loved the flexibility that Atlanta Communities / Team ROLO had to offer. We were very happy with his knowledge about the local real estate market and came prepared with all the data , which made easier for us to set up a sale price. We listed our home on Thursday and by Sunday we had our first showing with a great offer. Our sale sign had not even hammered in to ground that we were already planning the inspection. Rolando and his team did a very good job in setting ours as well as buyers expectations. Rolo was so responsive to all our questions replying voice mails and e mails on weekend and nights. His timely updates during the process were fantastic. I would highly recommend Rolando as he is very professional, attentive to detail and very easy to work with. "
- Nalini & Surya Raina
" Rolo made selling our home a very easy and a stress free process. Before the house went on the market, he helped with getting a list of items to enhance our house. He provided his own contractors that were reasonably priced which was really helpful. He was responsive and kept us informed about all updates once our house was under contract. I would definitely recommend Rolo to anyone in the area! "
- Blake & Gabrielle Holton
" I am very appreciative to Team Rolo, they gave me a complimentary appraisal of my home's worth when I needed the bank to re-evaluate my home in order to remove the private mortgage insurance. Not wanting to waste a $535 appraisal fee Team Rolo's estimate of my home gave me the confidence to move forward with the Bank's appraiser. Team Rolo was accurate and knowledgeable about the appraisal and other real estate questions I had for them. I was able to get the PMI removed from my loan thanks to Team Rolo! I highly recommend them for any real estate needs you may have. "
- Stefanie Massimo
" Rolo was professional, honest, and knowledgeable in his profession. He was very patient and very optimistic, I was confident that he had our best interest in mind during the process of the home search and home buying experience. Even after the sale he showed concern that we are happy. If you need a caring professional realtor that will keep you informed and have your best interest at heart, then you would do yourself a great favor to contact Rolando to be your realtor. His team will get it done. "
- Michael Fleming
" This is my first home. With that being said, I've really enjoyed this whole entire experience. Rolando and his team has made this first time home buying moment, an invigorating and learning event for me. He actually talked to me and made me feel very comfortable with everything that I needed to know, moving forward with the whole process. Rolando is very professional and personable. He educated me on everything and with much confidence, walked me through to the closing table on my first home! I will, with No Hesitation, refer him to anyone that may be looking to buy or sell a home. "
- David Smith & Samuel Garza
" Very professional & knowledgeable. "
- Lori Rodriguez
" Rolando was there when ever we needed him. He definitely looked out for our best interest. Great person to work with. He made sure our every need was met and went above and beyond to help sell our home. "
- Aaron & Angie Rush
" Rolo was nothing but helpful. Anything that we needed he took care of. It was a pleasure to work with him and the ATL Cribs Team. I only wish he was where we are moving to so we could work with him in the future. "
- Stephen Cappello & Rachael Soss
" We just built our EPIC dream home! Wouldn't have been possible without ROLO and his crew. Brand new luxury construction in Johns Creek Georgia during the COVID-19 coronavirus pandemic is not easy to accomplish. ROLO's attention to detail, caring, honest, and positive nature made one of the most sensitive transactions for our family super smooth. Took many many months to complete our luxury dream home and ROLO was a bulldog. Brilliant negotiator, advocating for our best interest, making sure the builder, lender, vendors and the like were timely and careful, and easy to get a hold of whenever we needed something. A REAL Professional. Team ROLO is hand's down the best real estate team in Metro Atlanta. Possibly the best in the universe! 😉 Reasonable, organized, knowledgeable, and quality always. Consider this crew for all your real estate needs. He'll be listing our Marietta East Cobb property soon. We most definitely trust Team ROLO. You should too! "
- Manish and Sonal Sarda
" Rolo was a fantastic realtor to work with. He is very knowledgeable of the area. I wold highly recommend him to anyone looking to purchase or sell a house and wants someone who will make it an enjoyable and pleasurable experience. "
- Jason Borge
" Team ROLO did soooo much for my husband and me. If it wasn't for his team I know we would not have the dream home we have. No matter the time, ROLO was there for us night and day. ROLO is not your average Realtor and he's become a family friend. Thank you very much. We could not be happier. Our family has been through a tough year and Team ROLO gave us blessings that no words can express. "
- Jorge Almader & Katherine Wood
" I highly recommend Rolando Flores to prospective home buyers in the Atlanta area. His professionalism, local knowledge, excellent communication skills, and high level of accessibility make him a great choice. I will definitely turn to Rolando whenever I'm ready to sell! "
- Kelli & Kelly Lapp
" Had the best experience with Team Rolo. We couldn't be happier with our new home ??closed in 3 weeks using this dream team! 10/10 would buy with again!!! "
- Aj Kuemmel & Ryan Purdy
" Very professional and will work hard to get you what you need. For a price you can afford. Amazing! "
- Trent Drskill
" Professional, honest, courteous, and a pleasure to work with. Rolando was patient when he needed to be but also acted quickly when we were ready to purchase. I would certainly recommend him. "
- Patrick Van Ash
Previous
Next